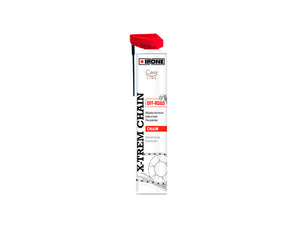 X-TREM CHAIN OFF-ROAD is a lubricant which allows the chain to be well lubricated while protecting it from corrosion. It was developed for off-road motorcycles to limit splashing and ensure long-lasting wear in intensive conditions.
Its multi-position diffuser combines the power of the spray with the precision of the spray.
Spray the product on the chain from the inside by turning the wheel. Let dry for deep lubrication.